Raise Your Admissions Game
"Is a college education worth the debt? Can I really graduate in four years? Will I get a better job?"
Hard questions, shrinking demographics, and stretched resources make meeting your admissions goals more challenging than ever. CustomViewbook® is an innovative recruitment partner with an unrivaled product and proven track record of strengthening enrollment strategies. Let our admissions software help.
Expand Your Applicant Pool.
Re-Engage Existing Leads. Increase Yield.
CustomViewbook admissions software allows prospects to create their own personalized, digital viewbooks while capturing highly-qualified, engaged leads. Providing the content experience students prefer, and efficient tools you rely on, we help sharpen your competitive edge throughout the recruitment cycle.
With features that seamlessly work together, CustomViewbook helps admissions engage, inform, and enroll prospective students.
Schools of all types and sizes trust CustomViewbook.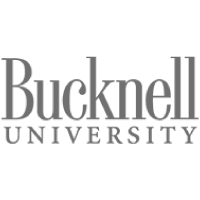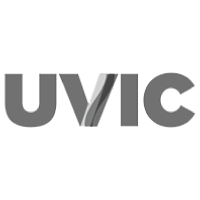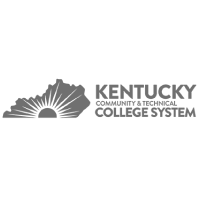 CustomViewbook provides concise answers and an immediate, personal response – meeting key expectations for students and signaling your commitment to their success. Prospects receive information on their specific interests within a comprehensive view of your school.
This experience is authentic – and about the individual. One-size-fits-all approaches like chat bots and virtual tours simply don't provide the personalized, rich media experience that keeps students engaged throughout the entire recruitment cycle.
While CustomViewbook supports your website, this experience is more efficient and rewarding for the prospect and the institution. We capture valuable lead data for your admissions team by providing instant access to the exact information students want.
Always helping your team achieve more.
Instant Engagement
Respond to inquiries instantly with personalized digital viewbooks.
Secure Data Integration
Manage CRM-ready data securely and track valuable metrics.
Personalized Content
Discover best-fit prospects as students focus on their interests.
Qualified Leads
Enrich your database by capturing highly qualified first-source leads. 
Precision Marketing
Hit your targets with engaging content and powerful Blast Tools. 
Measurable Results
Boost engagement, widen your application pool, increase yield.
"What makes us stand out as a company in our industry is accountability and availability. Our clients know our team – not just our product."
– Jenna Kehoe
HELP OVERCOME
THEIR DOUBTS
Will I earn more with a degree?
Why college instead of an on-the-job apprenticeship?
Is this better than joining the military?
How do I know if I'm prepared?
These are serious and fair questions that deserve serious and fair answers. You'll gain the trust of prospective students by respecting their time with immediate, real answers to these questions, and showing them who they can be with the support and guidance of your institution.
Used throughout the admissions funnel, CustomViewbook illustrates your institution's value.
MEET THE TOUGH QUESTIONS WITH CLEAR ANSWERS
By providing information about their specific academic interests like where your students have interned, details on experiential learning, companies who hire your graduates, career opportunities, and student success stories, prospects will learn the value of the education you provide.
THE MOST EFFECTIVE APPROACH
CustomViewbook IS the power of personalization. Within seconds, prospects create a dynamic, digital viewbook focused on their interests – and instantly become qualified inquiries by providing you with valuable data. Student recruitment software should consistently increase engagement through the enrollment funnel to help achieve your goals and increase yield.
GENERATE INQUIRIES AND PROTECT PRIVACY
In just minutes, the CVB Wizard securely captures student info and interests, delivering results instantly with minimal personal data required.
BOOST ENGAGEMENT WITH MEANINGFUL CONTENT
Send personalized viewbooks to every prospect in your database, generated directly from CustomViewbook and your CRM.
EXPAND YOUR APPLICATION POOL, INCREASE YIELD
Support more students at once using CustomViewbook to provide personalized attention and easy access to deadlines and action items.
Proven Strategies.
Real Results.
Client results show that prospective students who create a CustomViewbook are not just better informed – they're 4.5X more likely to apply and enroll.
CVB leads are new to our CRM
REDEEMER UNIVERSITY COLLEGE
leads who created a CVB applied
leads who created a CVB enrolled
A CUSTOM FIT FOR EVERY SCHOOL
A versatile platform with flexible features, CustomViewbook helps institutions of all types generate inquiries, increase engagement, and boost enrollment.
Community Colleges and Technical Schools
Support a diverse group of learners with content focused towards program outcomes, attainable goals and career readiness.
Traditional Colleges and Universities
Win over degree-seeking students and their parents by providing them with relevant financial, academic and student life content.
Private, Preparatory, and Boarding Schools
Gather insight into the needs of families as they explore your values, academic offerings, and campus experience.
Ready to learn how CustomViewbook helps our clients get more done every day?
We're honored to help schools all across the globe achieve success.
"CustomViewbook has proven wonderfully successful in engaging thousands of prospective applicants."
"CustomViewbook has played a significant role in reducing our print costs. We don't use print very much any more."
"CustomViewbook has provided us a 'cool factor' advantage versus our competition, who are relying on printed viewbooks alone."
"We see any interaction with the CustomViewbook as a statistically significant positive enrollment indicator."
The Latest from CustomViewbook
Catch up on recent news, including how your peers are thriving with CVB.
We'd love to spend a few minutes sharing how we can help you increase enrollment. Just provide some contact info and one of our team members will reach out to schedule a brief demo.